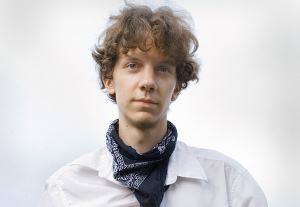 Jeremy Hammond #18729–424
FCI Manchester
Federal Correctional Institution
P.O. Box 4000
Manchester, KY 40962
Jeremy Hammond is an anarchist hacker serving 10 years in prison for allegedly leaking information about Strategic Forecasting, Inc. (Stratfor), a private intelligence firm engaged in spying at the behest of corporations and governments.
Since his arrest in March of 2012, Jeremy has been separated from family and friends, and punished with long stays in solitary confinement.
BIRTHDAY
January 8
SUPPORT
Five ways to support Jeremy Hammond
LINKS
Jeremy's support site