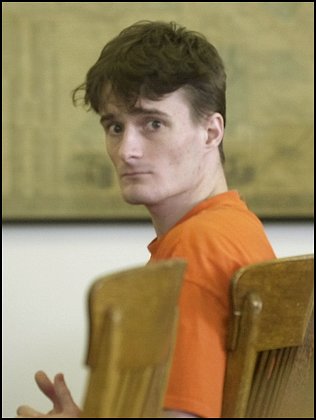 Andrew Mickel #V77400
San Quentin State Prison
San Quentin, CA 94974
Andrew Mickel is on death row for the killing of a cop in 2002. The Red Bluff, California cop was shot twice and a flag reading "Don't Tread On Us" was left behind. Andy was caught due to an internet posting claiming responsibility for the killing. He represented himself during his trial an was sentenced to first-degree murder in 2005. He is currently awaiting his automatic appeal to the California Supreme Court.
BIRTHDAY
March 13